Serial Numbers are used for individual product. Batch numbers are used for lots of a product sharing some properties like production and "best before" date.
b Enterprise enables you to choose which products to handle Batch/Lot numbers and which products to handle serial numbers like smartphones, computers, and automobile parts.
Avoid losses due to produce validity and warranties issues, while meeting common standards and best practices in produce traceability.
Gestix offers two methods for tracking products:
Serial Number Tracking
Each unit in stock is assigned a unique id along with other information related to that particular unit or piece (see here an example of application in aircraft parts trading).
Batch Number Tracking
A unique id file is assigned to a particular quantity of product, along with other information relating to that batch of product, including product date and expiration date.
To enable one of the methods, edit the Product Traceability field in the article record, and choose Batch Number.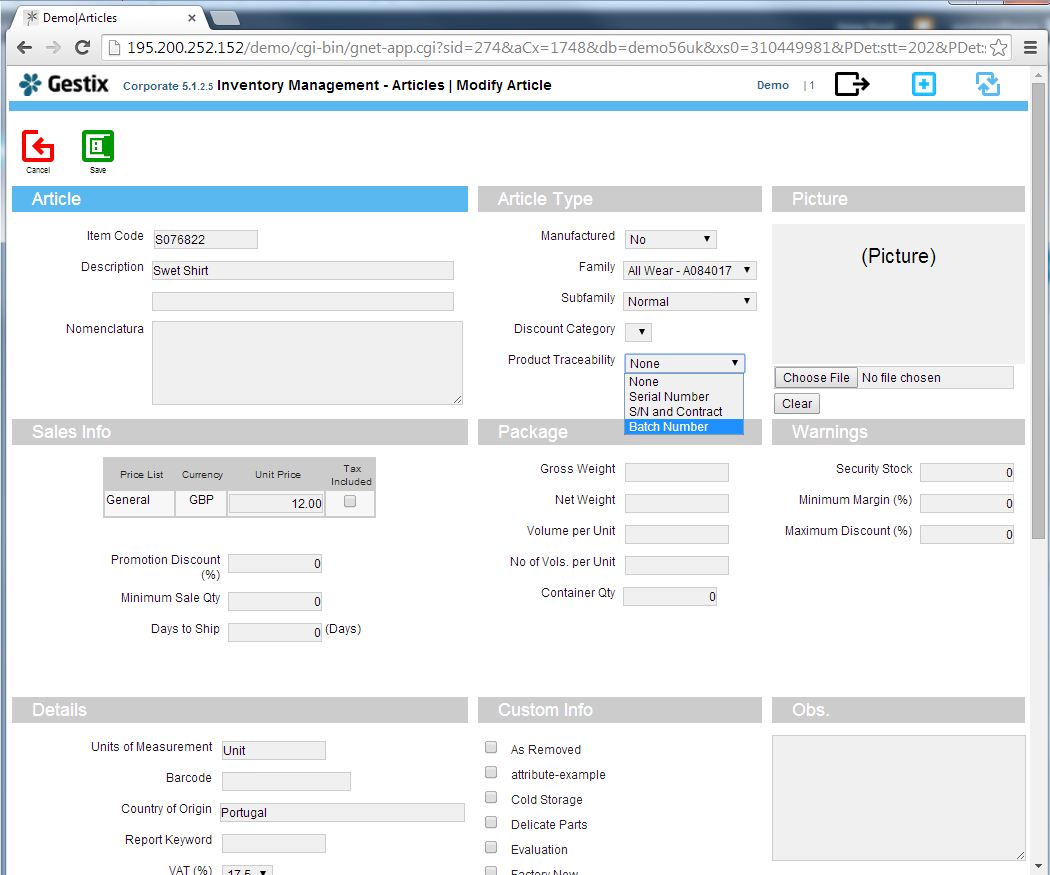 Enter purchases, manufacture orders, and stock receipts with batch numbers being assigned by the operator or generated by the application.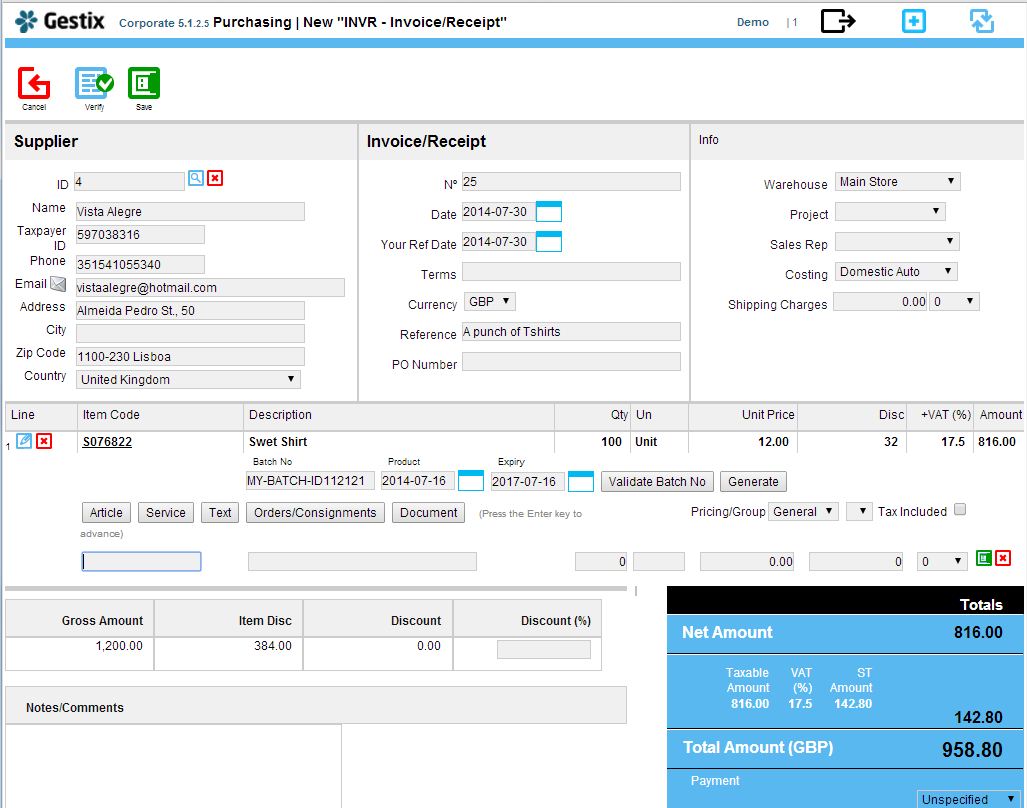 On sales, identify the batch of each tracked product by selecting it from the drop list.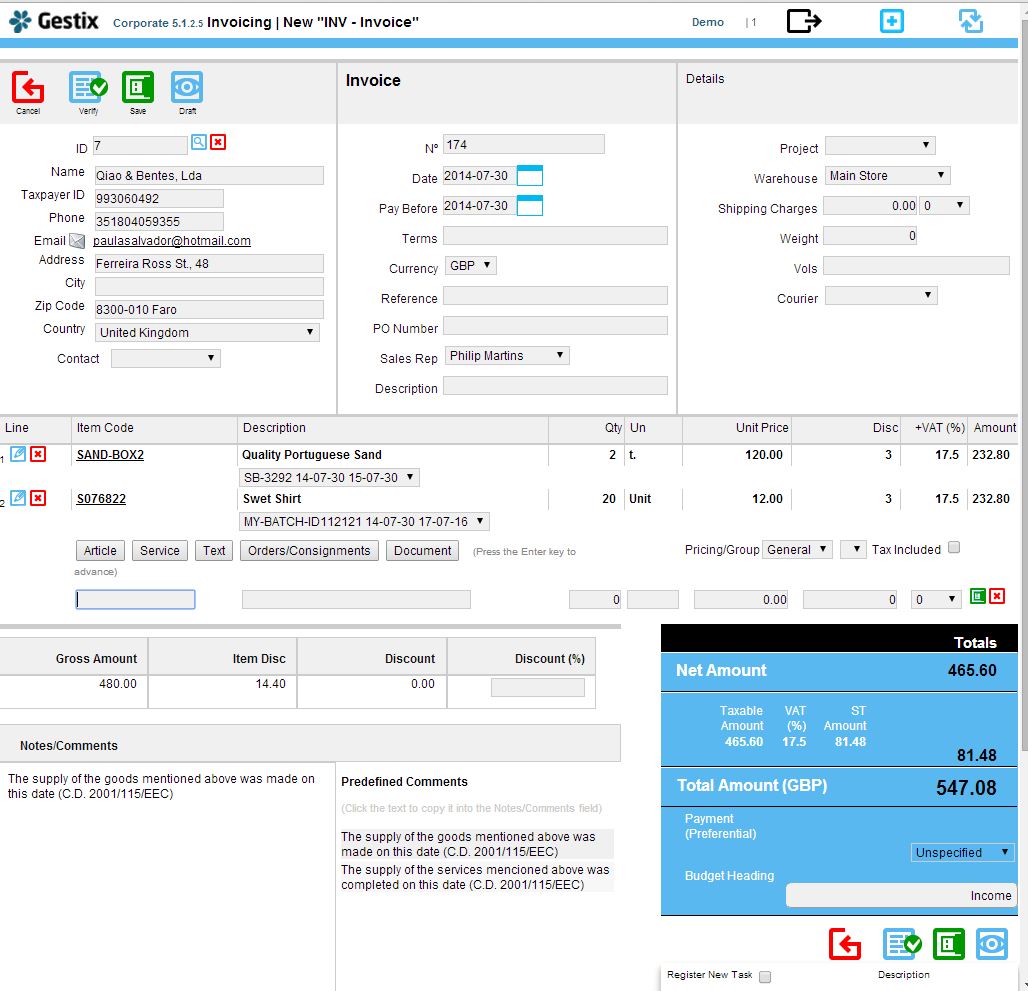 The final bill shows the relevant information for each item including batch id and dates.