In some countries it's obligatory to include the returnable container/packaging in the invoice, and then issue a credit memo for the return of those returnable items.
Click the Credit button to issue the Credit/Return Memo for that particular invoice. Then remove all lines except those that have the returned items.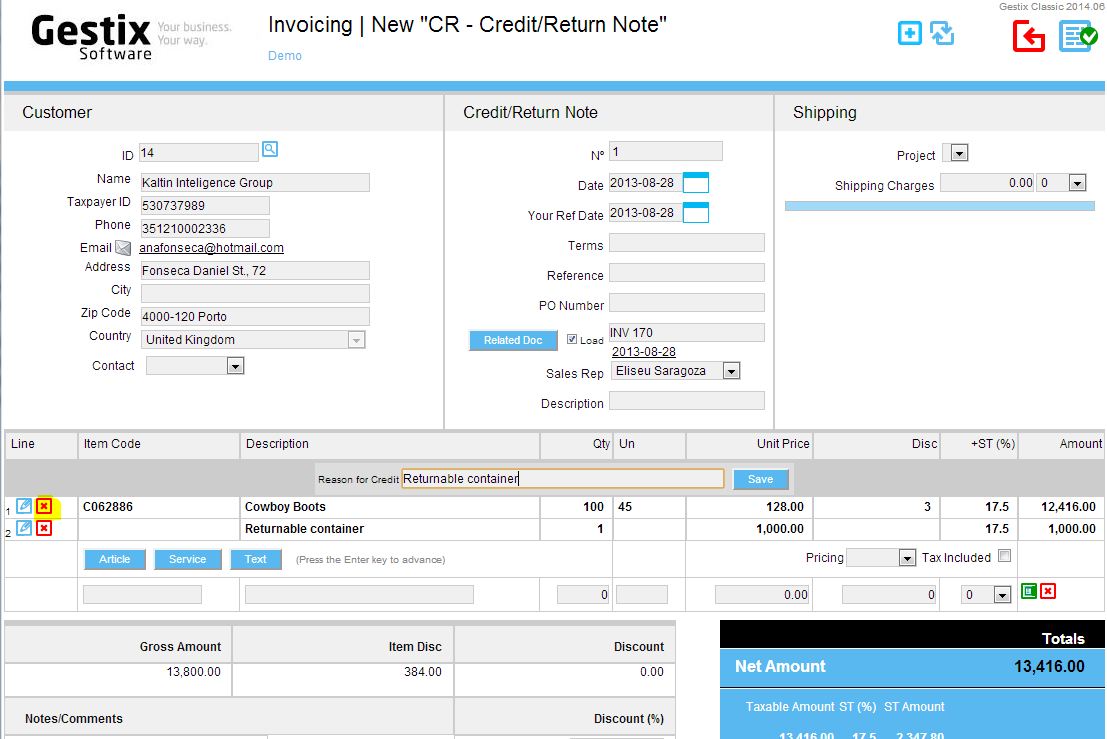 Check again before saving the final document…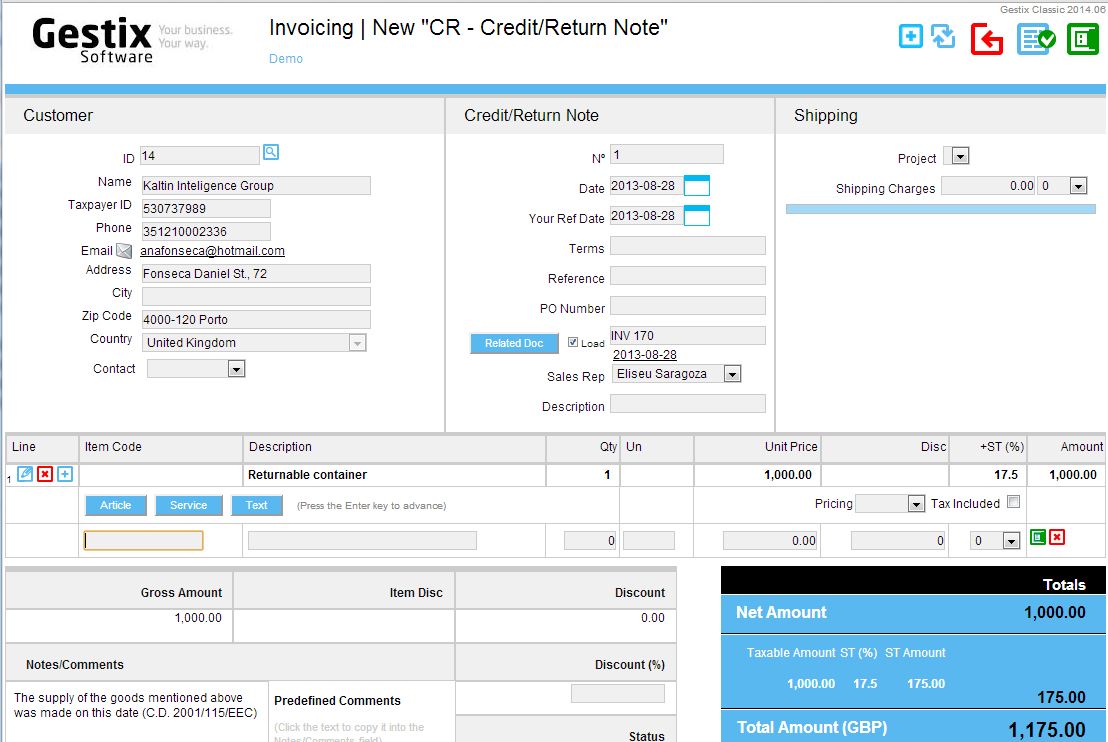 The Credit/Return Note is now ready to be printed or emailed.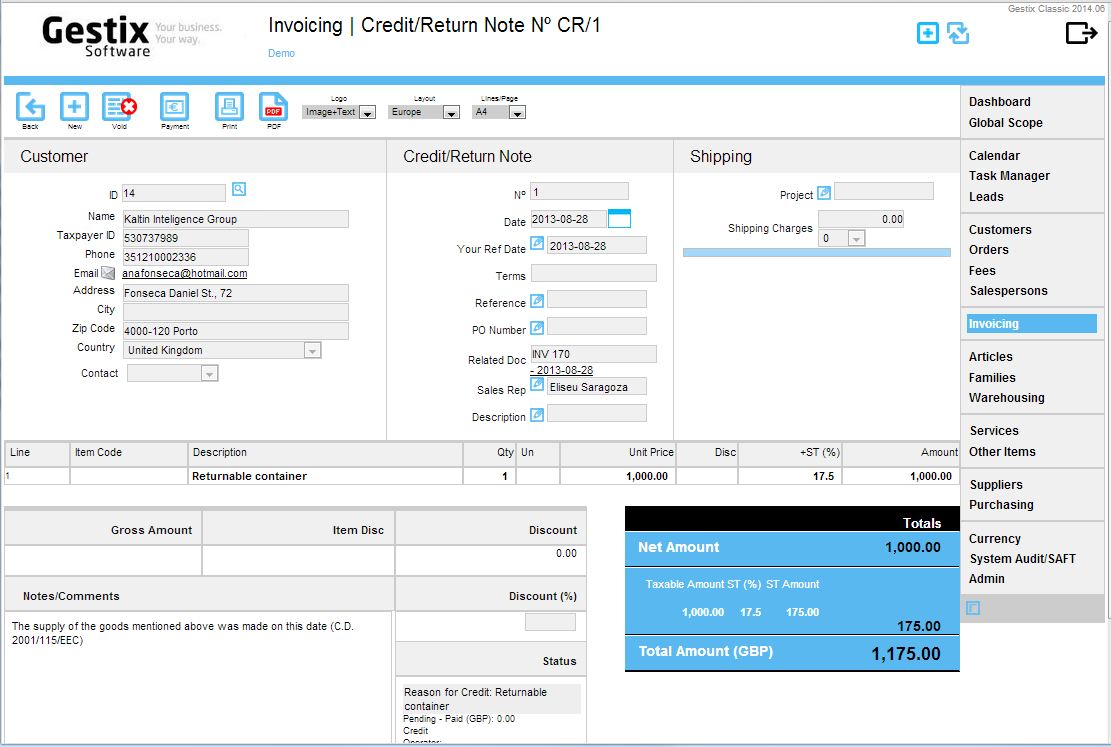 Finally, check the customer's current account.