To add features to your Gestix ERP you can buy the Gestix product/edition that best suits your needs and upgrade your old license.
As soon as you get the new Gestix' license serial number in your purchase invoice, proceed as follows to upgrade your Gestix:
Open the Admin | Licensing menu and click the Upgrade button that is shown below the list of features.
Enter the Upgrade Code included in the delivery instructions that are sent by email along with the invoice PDF.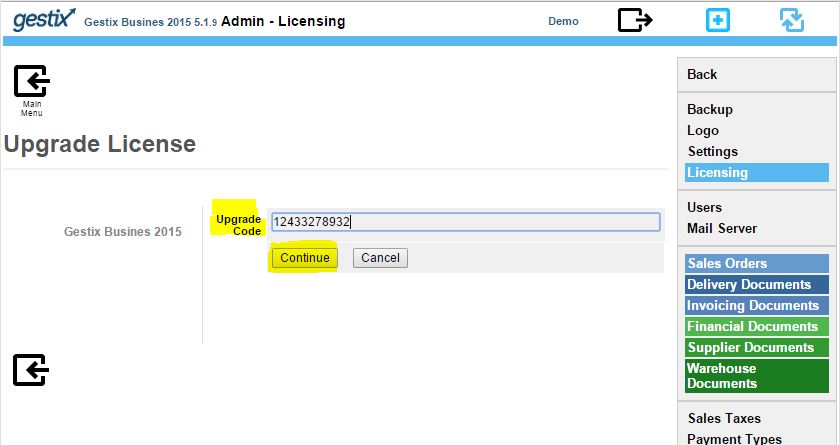 Then enter the License Serial Number.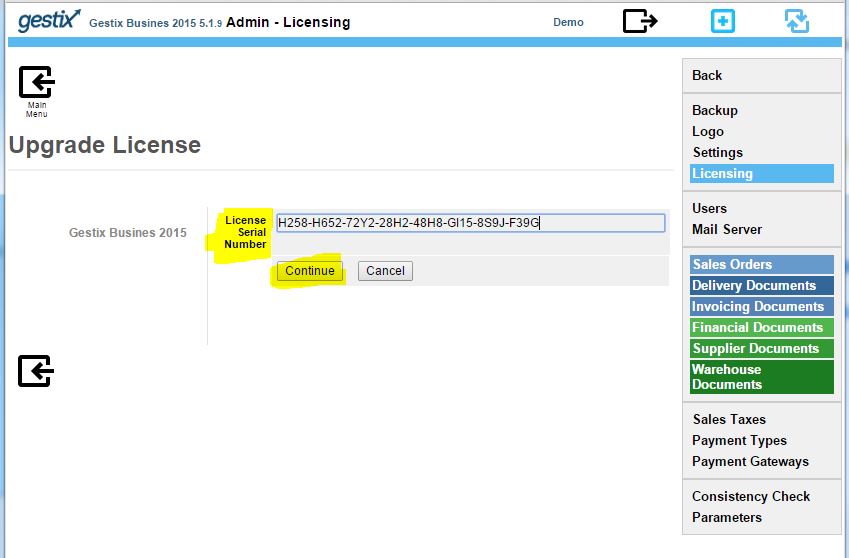 Click Continue to complete the upgrading process. Gestix will then show the list of features of the new edition. Press Back to return to the main menu and check all the new features.
More information: http://gestix.com/go/upgrade/corporate